Bringing experience to specialized learning - one student at a time.
We provide executive function coaching, dyslexia skills instruction, and academic tutoring for lower, middle and upper school students and college students.
Our team has been trained by the Academy of Orton-Gillingham to address dyslexia through a systematic approach that has been proven to help dyslexic students with decoding and comprehension.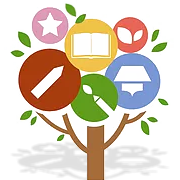 Success Stories
Our coaches are committed to and invested in your success.
"I wish there was a way to give hugs through email! I simply can't thank you enough for the work you are doing with our daughter; she loves her time with you. Thank you, thank you, thank you!"
E.M. - Baltimore, MD
"Liz is the best. She has done wonders with our son. He has improved so much with his vocabulary and comprehension. We just love her."
Sharon - Pikesville, MD
"MAC tutors are awesome! Their positivity and support have really made a difference for my daughter! She now looks forward to getting organized and staying on top of her schoolwork."
Tammy, Bel Air, MD
"Thank you for all your help, time, patience and support for our son and his learning! We could not have made it through without you!"
Patti - Owings Mills, MD
"I don't know who is happier to see Liz arrive for tutoring—my son or me? She always brings a smile and a calming energy that keeps the tone light and puts everyone at ease. She is a Godsend. Amen."
Kerry - Lutherville, MD
"The coaches at MAC Coaching have helped me with my writing skills and my English grade has improved. They are flexible and fun to work with."
Hannah - Parkton, MD
"I've known Liz for several years, and I would recommend her to anyone looking for a kind, caring and professional tutor or coach."
Becky - Baltimore, MD
"Liz was a fantastic find. She really understood my son's needs and knew exactly how to help him. She made tutoring fun and something to look forward to. She was the perfect fit."
Carey - Parkton, MD




Coaching & Tutoring Services
Our tutors love school and enjoy helping students overcome their academic challenges.
The team at Moore Academic Coaching are executive function and academic coaches supporting kids of all ages, including adults, with a variety of scholastic and professional needs.
While we offer online seminars and remote tutoring sessions, Moore Academic Coaching tutors most often practice one-on-one, personalized instruction. As such, we currently limit our local, face-to-face tutoring and coaching sessions to Baltimore and Harford Counties. Most of our clients are from Baltimore City, Lutherville-Timonium, Hunt Valley, Towson, Hereford, Bel Air and Fallston.
We Do Virtual Tutoring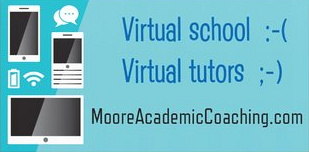 Tutoring Stops Summer Slide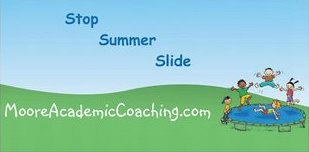 Tutoring Sharpens Skills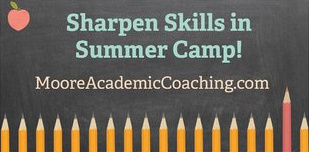 Exam Tutoring Available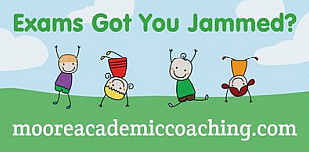 Tutoring Study Buddy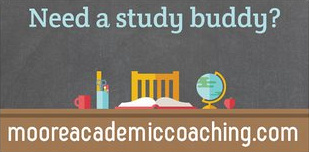 College Application Support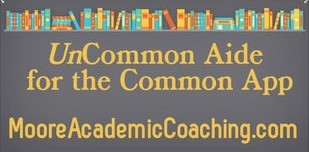 Executive Function Coaching
What is Executive Function Disorder?
Executive Function Disorder (EFD) involves a pattern of chronic difficulties in planning, organizing and completing daily tasks.
Our coaches develop learning and study strategies for students with Executive Function Disorder.
Dyslexia Skills Instruction
What is Dyslexia?
Dyslexia is a language-based learning disability referring to a cluster of symptoms, which result in difficulties with specific language skills, particularly reading.
Most people with dyslexia struggle with phonemic awareness, so they usually experience difficulties with language skills such as spelling, writing, and pronunciation.
Tutoring School Students
Our team teaches students study skills and test taking strategies appropriate to specific student needs as identified by the student, teachers, parents, and contracted professionals, including multi-sensory techniques.
Workshops & Camps
Middle School Writing Workshop: July 20-24, 2020
High School Creative Writing Workshop: July 27-31, 2020
Middle School Math Camp: August 3-7, 2020
College Prep
Our coaches assist college-bound students with application essays, SAT and ACT test taking strategies and preparation, and interview practice.
Tutoring College Students
We support students with study skills and habits to become independent, college-bound scholars, and teach students to appropriately, effectively self-advocate with their teachers, coaches and parents.





Liz Moore Longenecker, the Founder of Moore Academic Coaching, is an executive function and academic coach.
Liz brings over 20 years of professional experience and her love of learning to Moore Academic Coaching. After 10+ years as an environmental science consultant for the State of Maryland, the Department of Defense, and non-profits, Liz chose to go back to school and follow her passion to help kids and families who struggle with school.
In addition to her training in Orton-Gillingham, Executive Function Coaching and Visualizing-Verbalizing (Lindamood-Bell), Liz holds a Master's degree in Environmental Science from Rensselaer Polytechnic Institute and a Bachelor's degree in International Studies and Economics from American University. She is presently matriculating toward a Master's of Education from the University of Missouri.
When she is not working or spending time with family and friends, Liz enjoys jogging on the NCR trail, traveling and reading. She is a native of Harford County and she currently lives in Parkton, MD.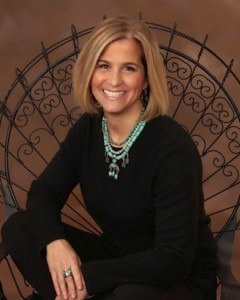 Liz Moore Longenecker
Photo by: Sandra Paetow
Our Mission:
To advance the learning skills and capabilities of any students who would benefit from focused teaching strategies and experience.
Other Resources
International Dyslexia Association





Contact Us
We look forward to hearing from you!